Accessible Hikes Around La Rioja, Spain
When I found out I was moving to La Rioja this year, one of the things I was most looking forward to was getting to explore the natural beauty of the region. We live right on the Camino de Santiago, which is a famous pilgrimage with many paths along the north of Spain. The most famous trail starts in France and ends in Santiago de Compostela, on the northwestern coast of Spain. One of my most favorite parts of this year has been getting to walk out my front door and directly on to this trail to get outside and explore new villages.
One thing that threw me off a bit though, was how little information I was able to find about trails other than the Camino. There are tons of hikes you can get to in La Rioja if you have a car, but I was sure there were plenty of walkable paths accessible to me as well. There just wasn't much info out there, and I didn't want to set out on a path only to end up walking along the highway (this did happen once or twice inevitably, I won't include those detours here). Luckily my friend and hiking buddy Caroline is excellent at research and we were able to find some cool trails to explore. Over time between our research and the suggestions of locals, we compiled a decent list of trails and got our nature fix in after all!
I thought I'd share the list here for any of my fellow nature lovers who want some ideas on how to hit the trails in La Rioja. Most of these are not treacherous "hikes," but more beautiful, easy paths for walking and taking in the scenery. You can also double the distance by walking both ways on any of these paths! I hope this helps, and feel free to let me know if there's anything I've missed! Buen camino a todos!
*Hint: A great bit of advice (also passed to me from my friend Caroline, she's the smartest) is to download the app Moovit. It helps find bus routes to even the most obscure locations (like some of the ones in this list), and lets you know if your bus will arrive late or ahead of schedule. This app as well as Google maps were quite handy on our hiking adventures.
Logroño to La Grajera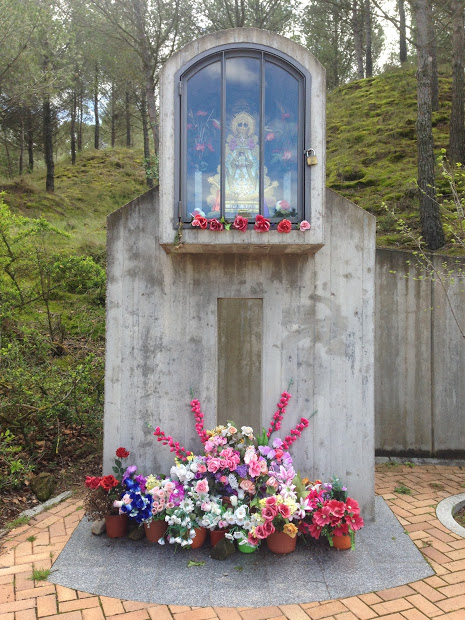 Distance: 5.5 km (all distances are one-way)
Duration: About an hour (all durations according to Google maps)
Details: La Grajera is a little park with a pond and nature reserve right outside of Logroño. It's an easy walk, great for exploring or picnicking and you can even see deer, rabbits, and lots of other animals along the path. There's a restaurant with great food and (most importantly) radlers, which are beer with lemon and have quickly become our traditional post-hike beverage!
Logroño to Navarrete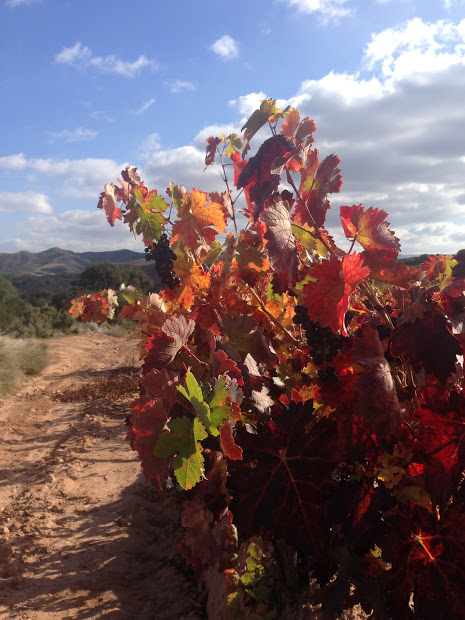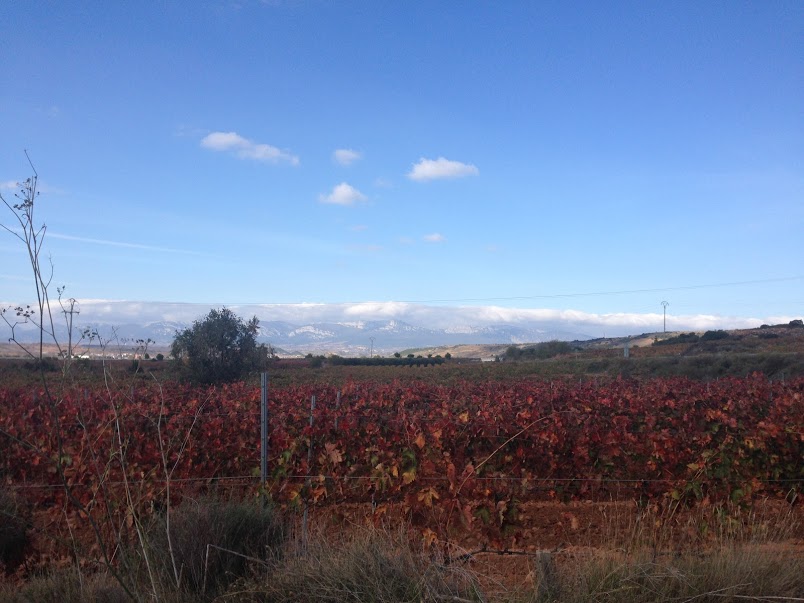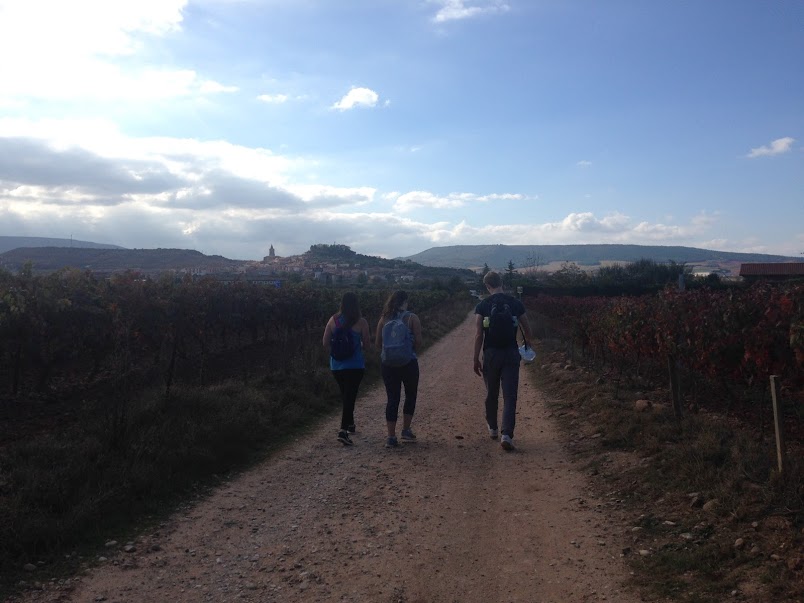 Distance: 12 km
Duration: 2.5 hours
Details: This was the first bit of the Camino we did this year, and it did not disappoint. An easy walk with gorgeous views of the region was a perfect welcome to our home for the year! The perfect day trip with friends, just jump on the Camino straight out of Logroño and follow the yellow arrows!
Logroño to Fuenmayor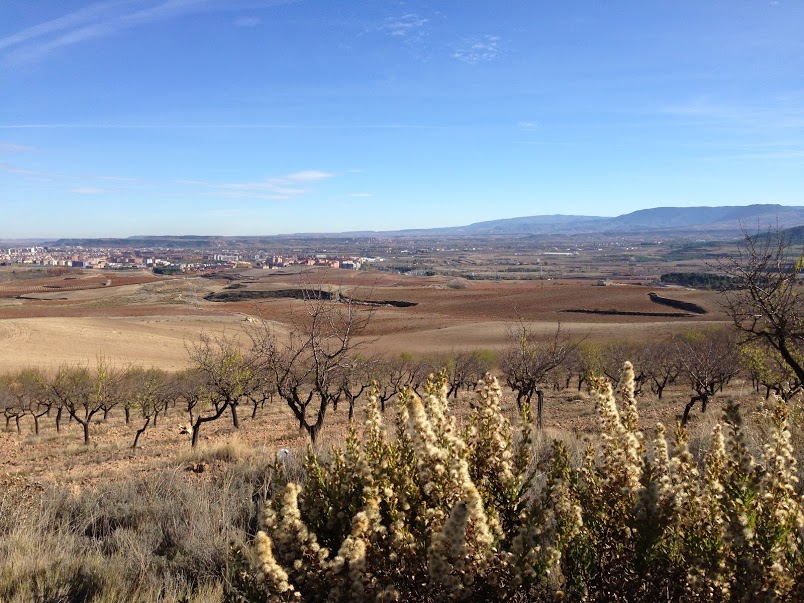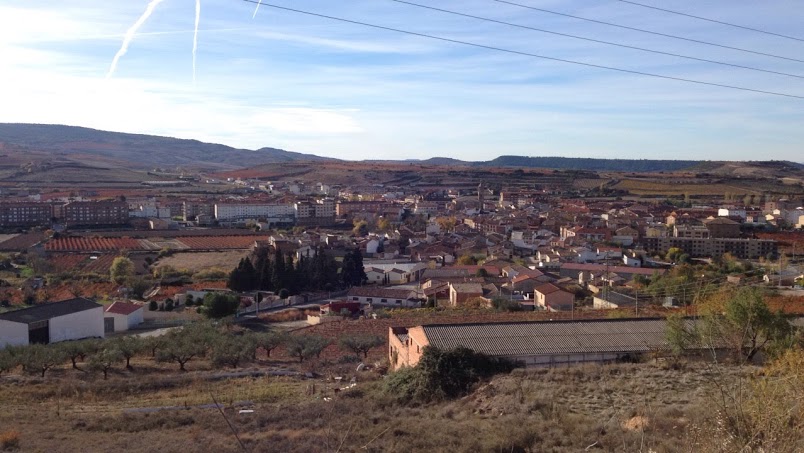 Distance: 10.6 km
Duration: 2 hours and 20 minutes
Details: This walk is amazing (as is everything in La Rioja) in Autumn. The vineyards are bright red and gold and stretch out as far as the eye can see. This one isn't exactly on the Camino, but you can just hop on the path straight from Logroño and Google maps will get you to Fuenmayor!
Albelda to Clavijo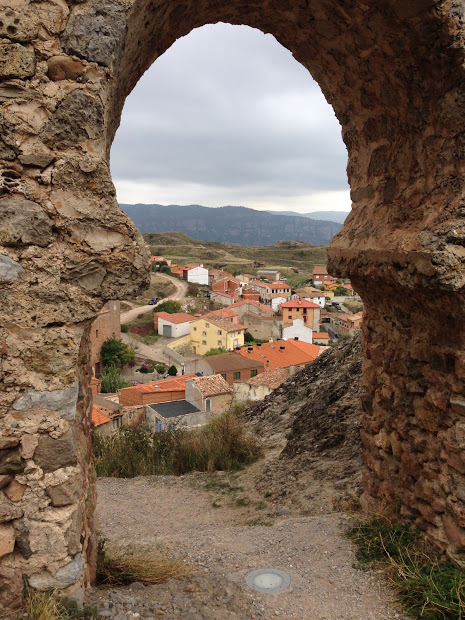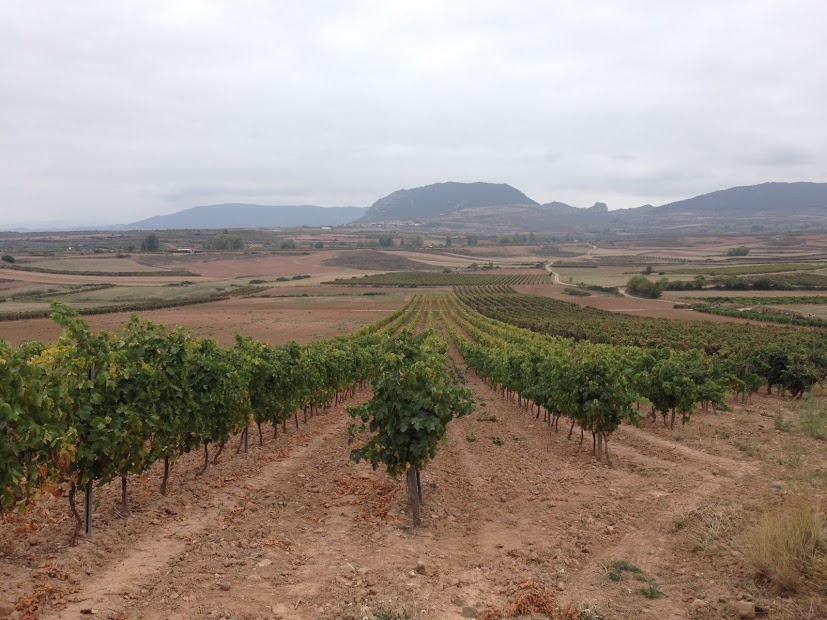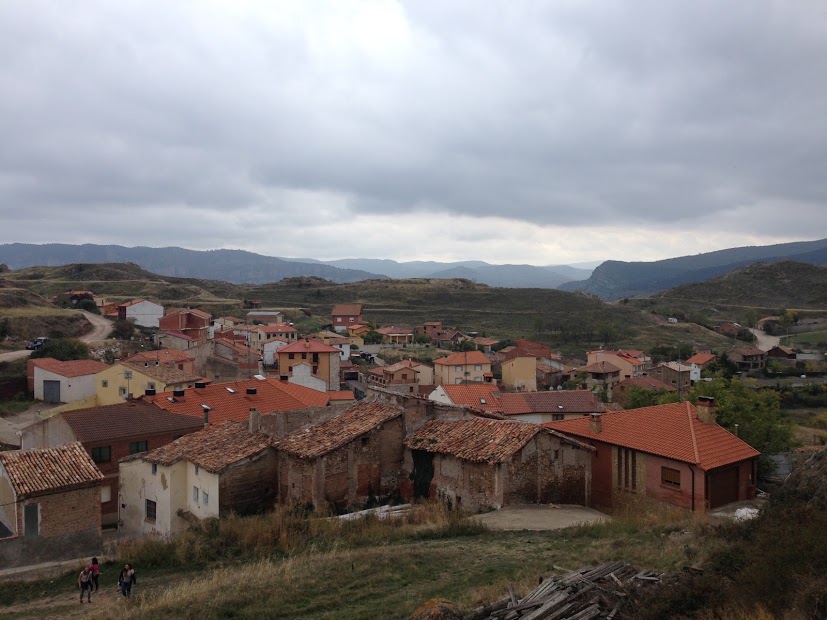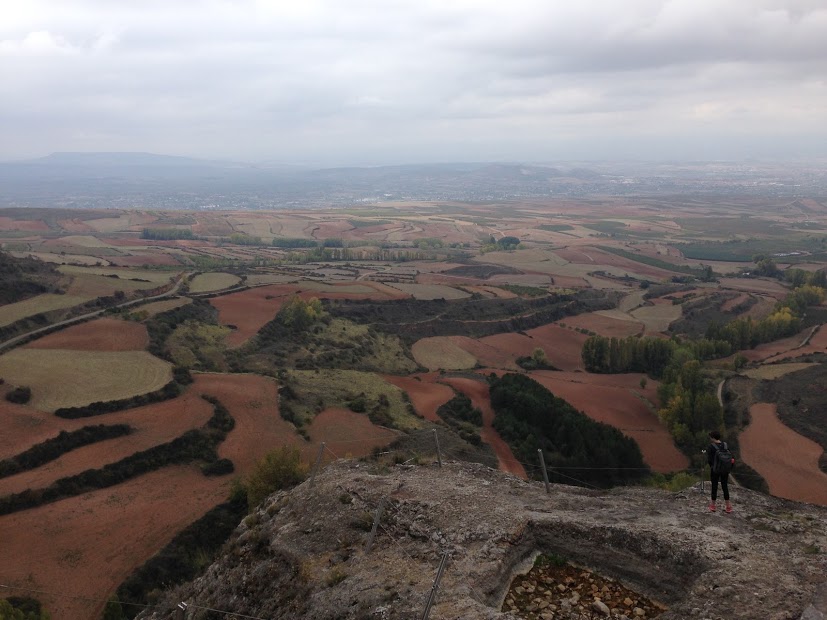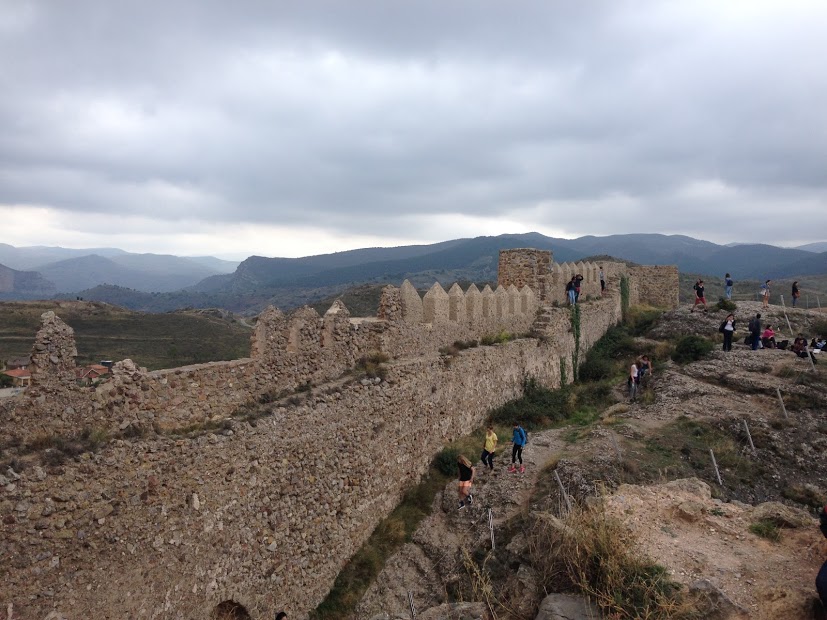 Distance: 5.1 km
Duration: 1 hour and 20 minutes
Details: We did this one with a group at the beginning of the year. Hop on the bus from Logroño to Albelda and start walking from there! Definitely pack water and wear your hiking shoes for this one, as you're literally hiking to a castle on top of a mountain. No one warned us that this is more of a hike and less of a casual walk, with a few steep stretches along the way, so mentally prepare for that. The views are stunning and vast valleys along the way are the true essence of La Rioja. Highly recommend doing this path while you're in the region.
Logroño to Viana (Navarra)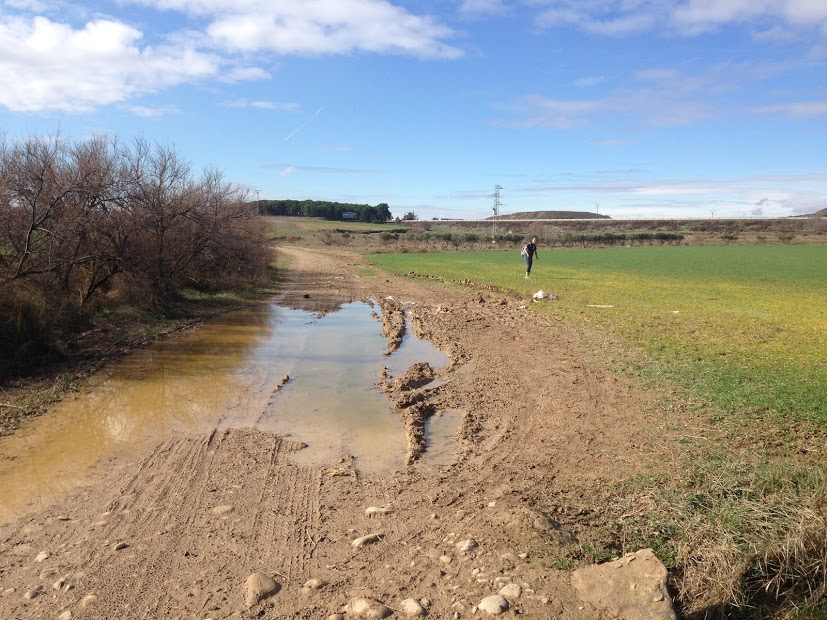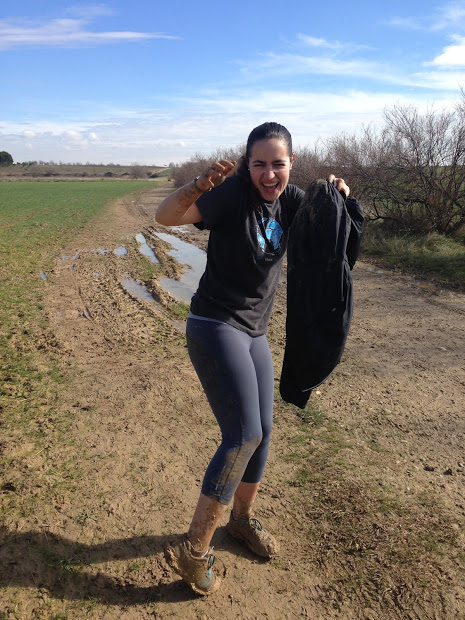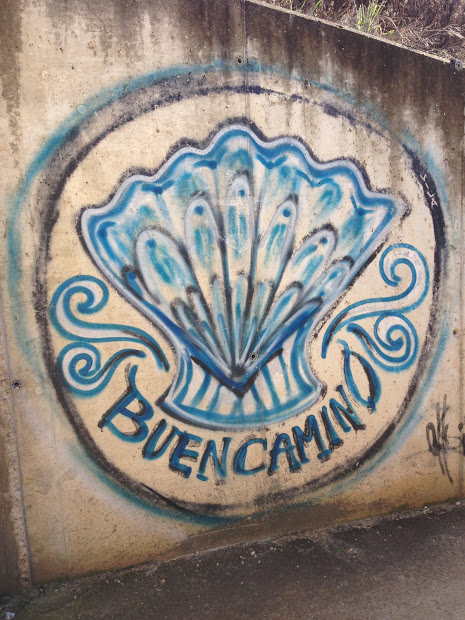 Distance: 9.2 km
Duration: 2 hours
Details: This path takes you backwards on the Camino de Santiago straight out of Logroño. It's also pretty cool to get to walk to a new region, Navarra, in under two hours! Viana is a special little pueblo enjoyed best in the sunshine, with great lookout points and a really cool roofless cathedral.
Alberite to Albelda de Iregua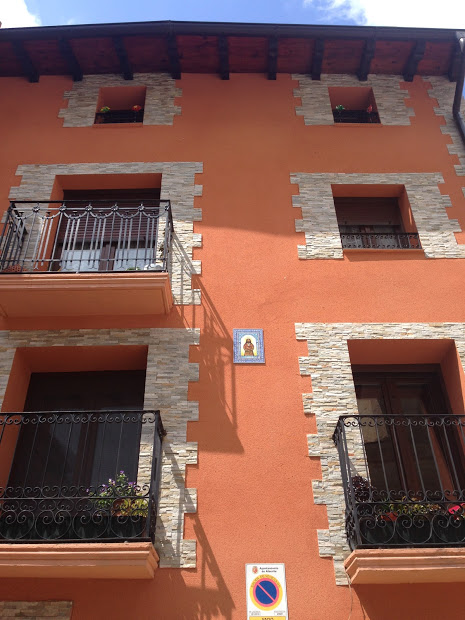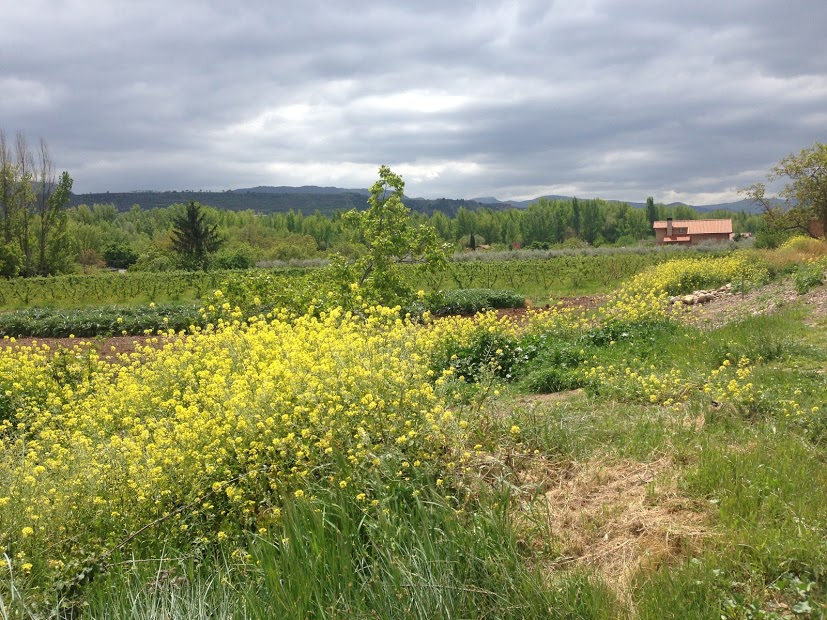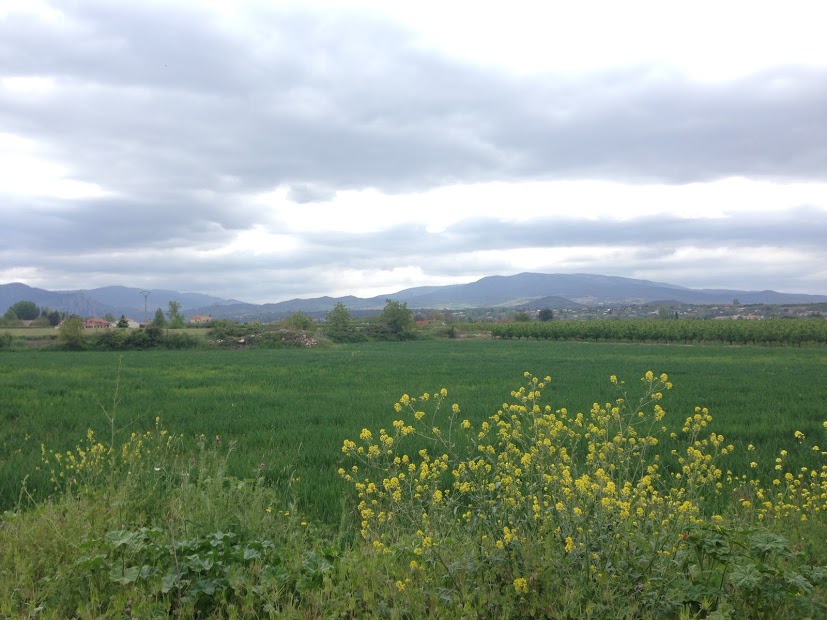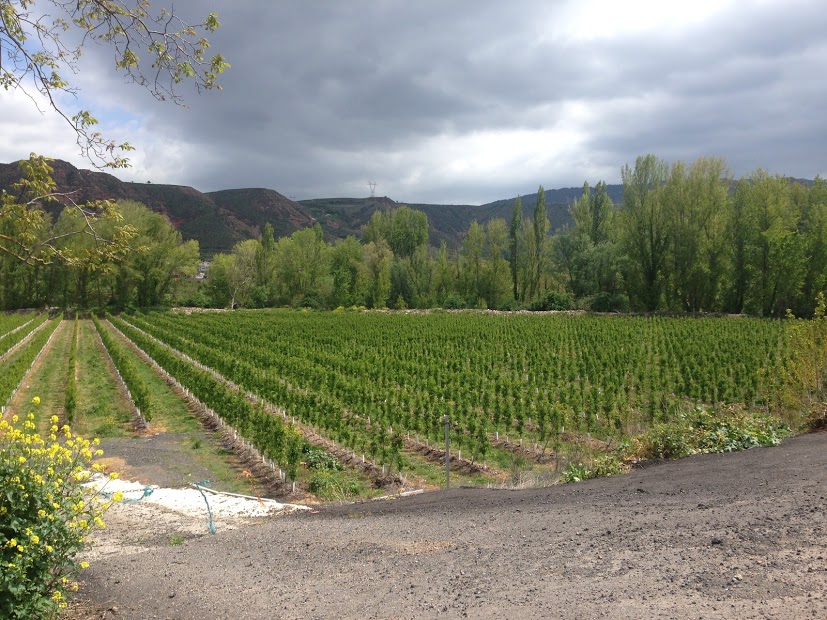 Distance: 6.4 km
Duration: 1 hour and 20 minutes
Details: This walk was lovely. A coworker recommended it as a great path to see the spring blooms on the fruit trees. I think this path would be great year round, though the green of the spring made it that much more beautiful. Take the bus from Logroño to Alberite, and then you'll be able to catch a ride back to Logroño from Albelda as well. These buses are less frequent so it's good (as always) to plan ahead.
Albelda to Viguera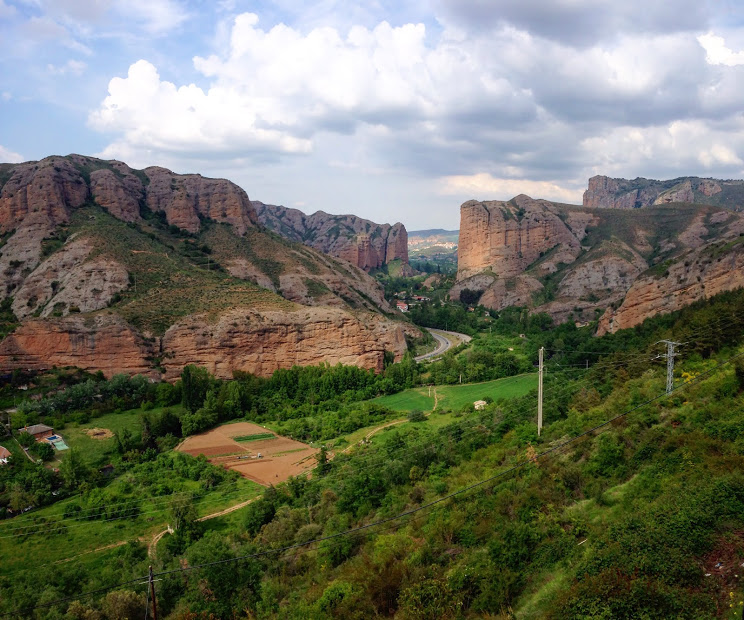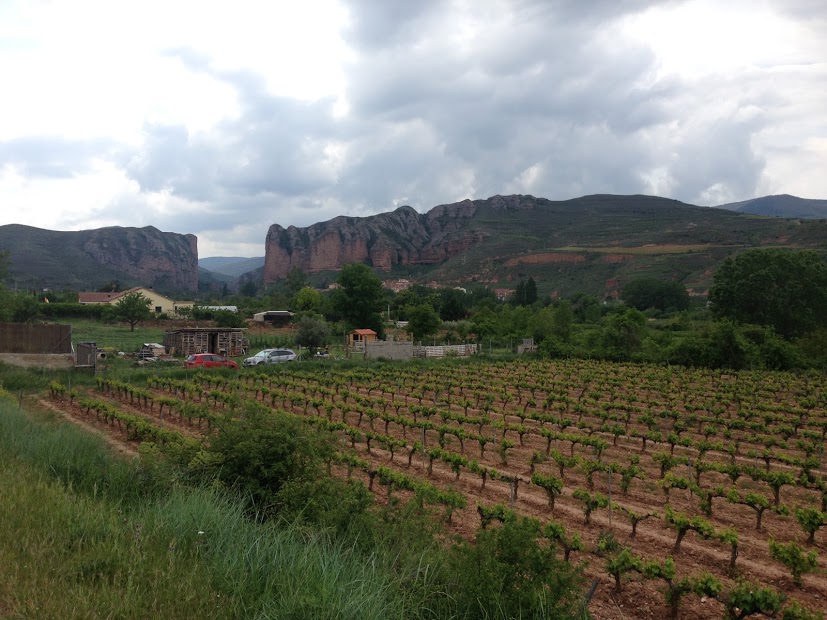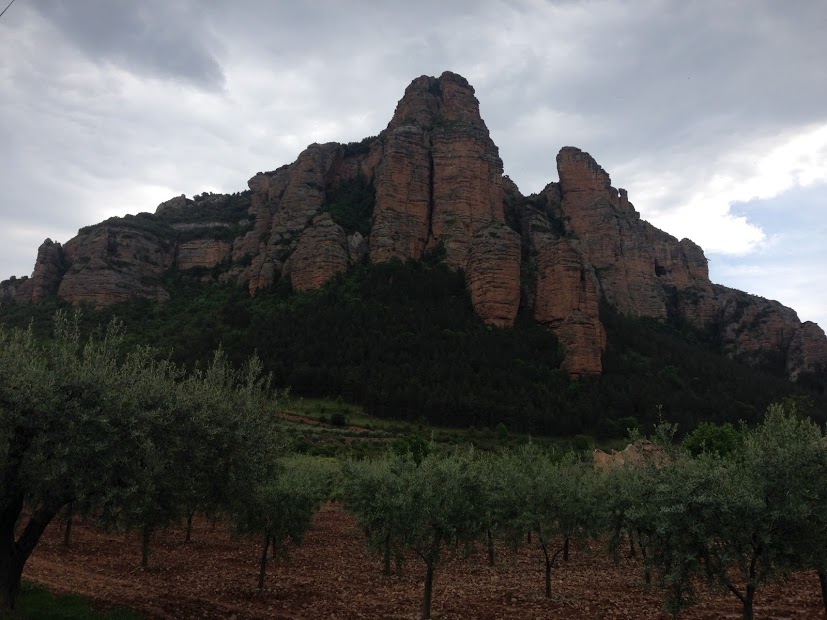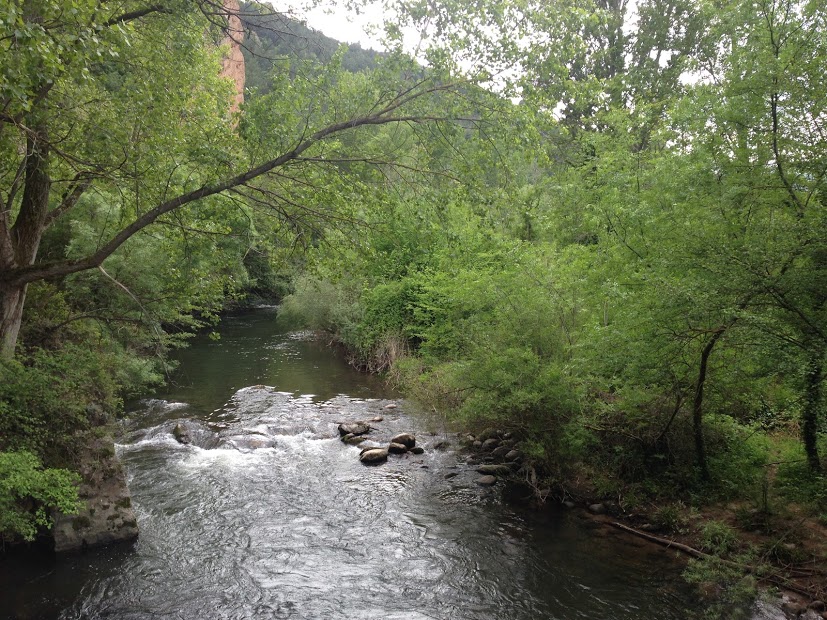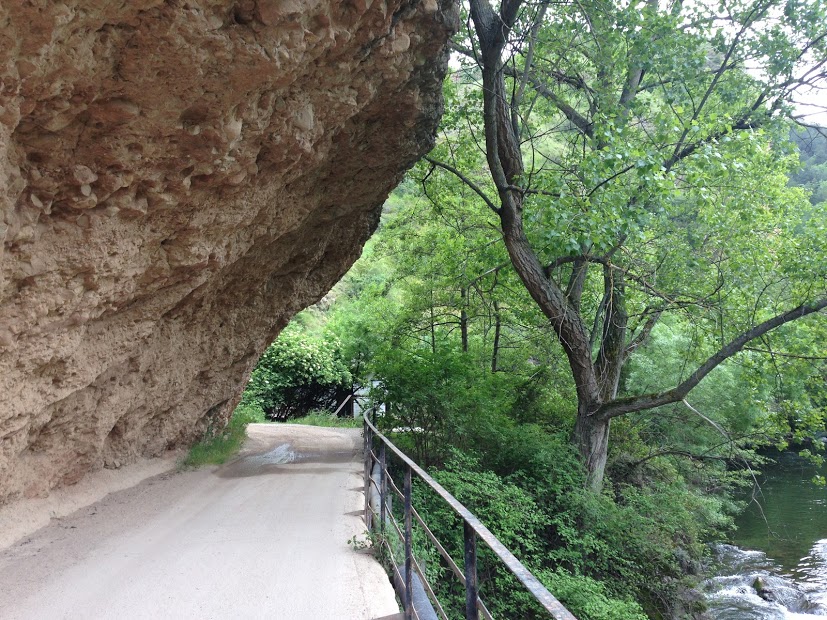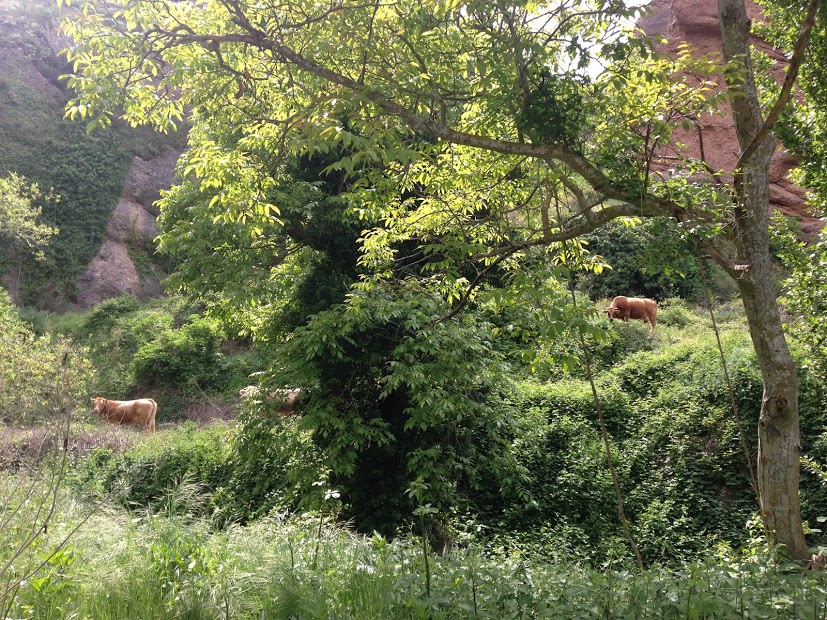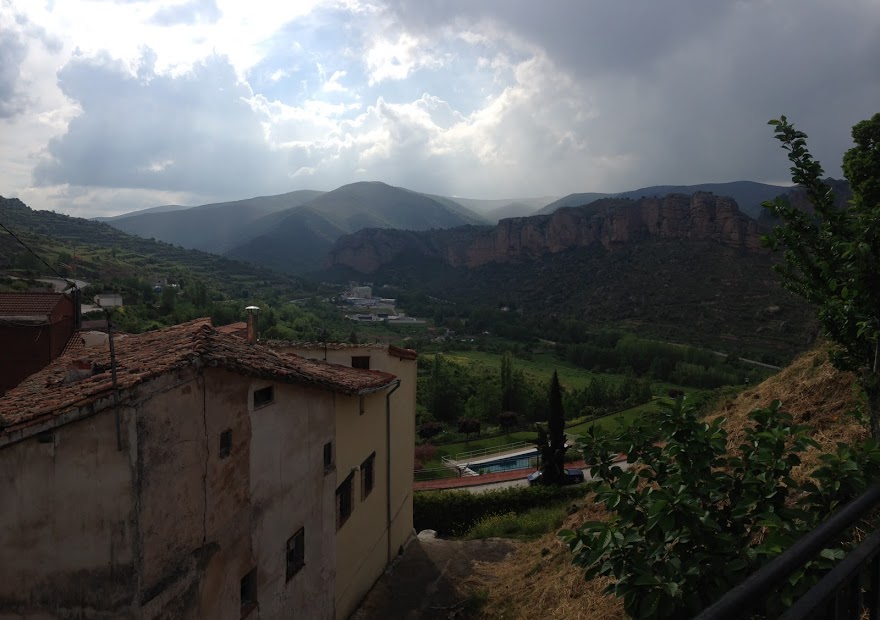 Distance: 8.2 km
Durations: 1 hour and 50 minutes
Details: This was one of my favorite hikes we did all year. It was recommended to me by a teacher at my school, and we were so thankful for her the whole time because we never would have known about it otherwise. The path is beautiful, and when you get to Viana, which is perched on top of a steep hill, there is a lookout point at the top that is breathtaking. We did have to get a bus to pullover on the highway for us to get home, so I recommend planning transport back ahead of time. Buses do come to surrounding pueblos, or you could walk back to Albelda and get the bus back from there.
Logroño to Nájera
Distance: 27.5 km
Duration: About 6 hours
Details: For the extra adventurous hikers! This path could be considered an entire day's worth of the Camino de Santiago, so you get to be a pilgrim for the day! Sam and I were supposed to hike this with Caroline when she walked through town, but it was raining and we didn't have proper gear, so we missed the chance. This is a great opportunity for those debating if they want to do the Camino.
Vía Romana
Details: We were so angry when we realized no one had ever told us about the Vía Romana, and we discovered it as the year was ending in May! The paths from Alberite to Albelda, and Albelda to Viguera are on this circuit as well as several other trails. These paths are filled with natural beauty as well as culture and history. Here are some of the signs we found, including other villages that are included in the loop!
Nice Walks Within Logroño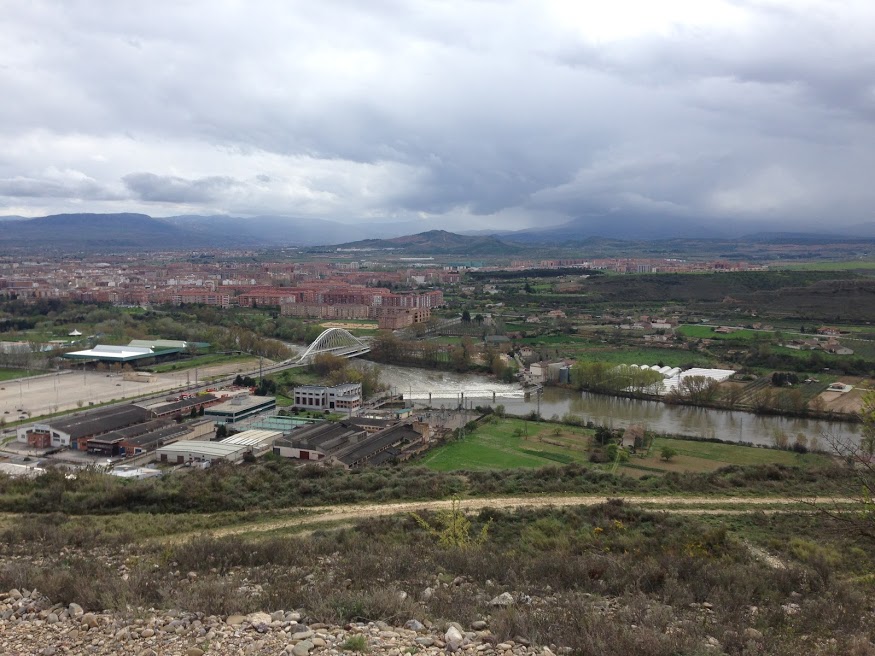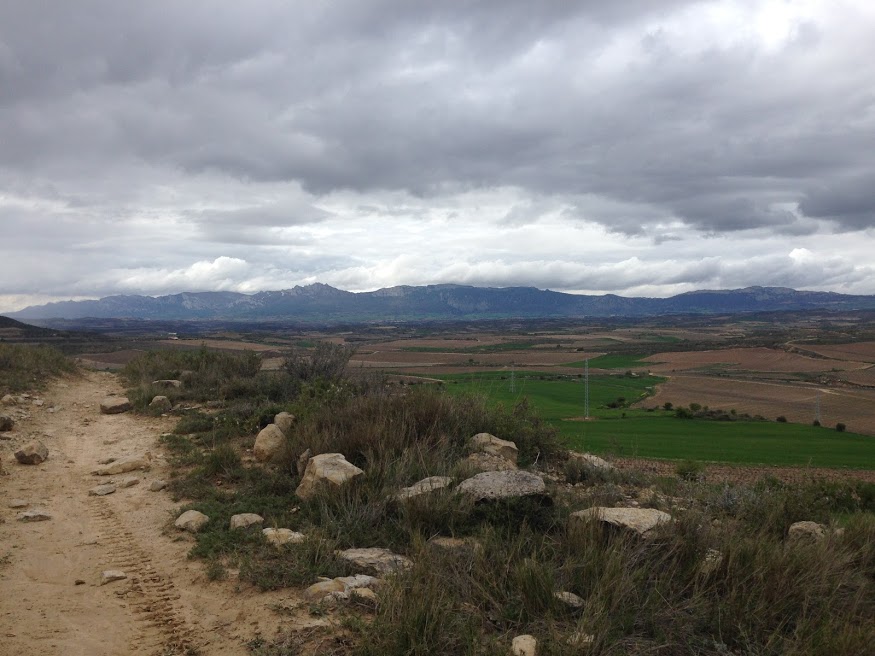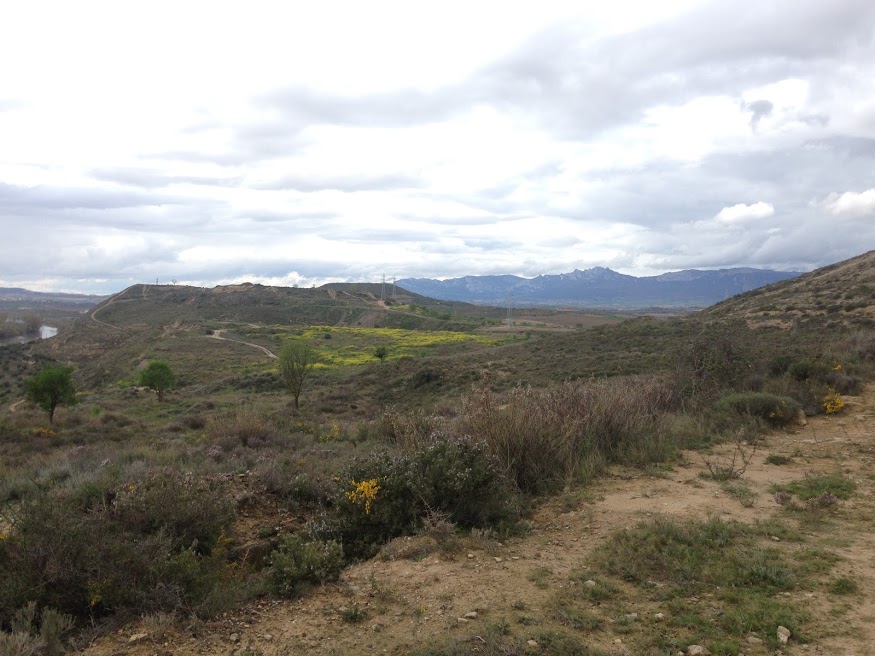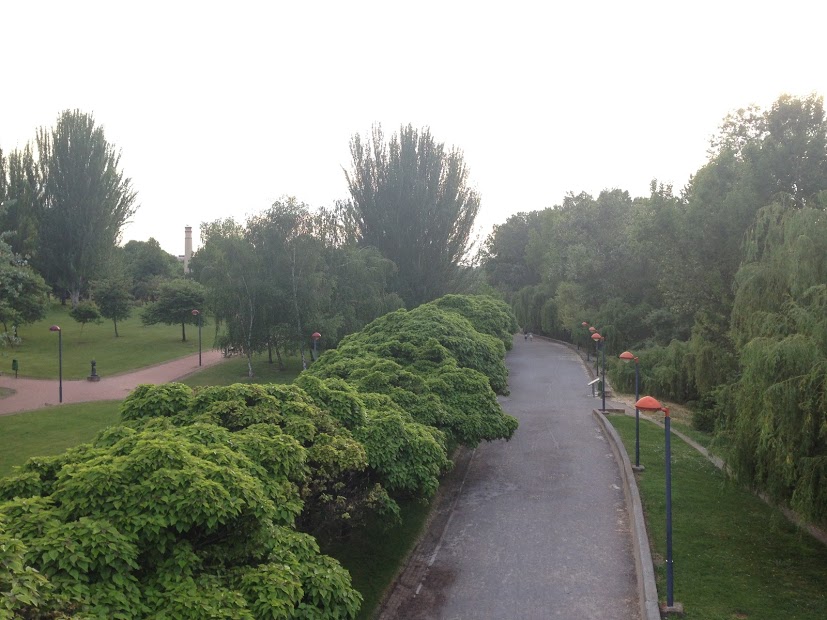 Details: Download the Logroño app. Yes, there's an app for the city of Logroño! It has recommendations for all kinds of walks around the city. Most of these pictures were taken on top of a hill that you can see across the river from the center. Honestly, I don't really know how to describe how to get to the hill but it is visible once you cross the river and you literally just walk toward it! It's a simple little trek with some steep spots and a pretty good view of Logroño. Check out the app and see what other trails you can find right around the city!
Hope you guys liked my little guide. Now get outside and enjoy this gem of a region. Happy trails!